2022-03-15
MotoSafe Race MotoGP from ALPINE
The MotoGP edition from Alpine is ideal for highway, track or open-helmet riding thanks to its high damping value (20dB).
Ambient sounds remain audible thanks to Alpine's special AlpineAcousticFilters™, which effectively suppress harmful sounds without feeling isolated.
Zatyczki do uszu Alpine MotoSafe MotoGP zapobiegają uszkodzeniu słuchu oraz zmęczeniu spowodowanym jazdą na motocyklu. Materiał, z którego stworzone są stopery, AlpineThermoShape™, jest antyalergiczny — nie zawiera silikonów. Dzięki temu uszy nie ulegają podrażnieniom, nie pocą się, a także pozostają wolne od nieprzyjemnego uczucia swędzenia.
Wytrzymały i elastyczny materiał spełnia jeszcze jedną funkcję. Pod wpływem ciepła mięknie i idealnie dopasowuje się do kanału słuchowego. Jedyne, dostępne na rynku miękkie filtry sprawiają, że zatyczki nosi się bardzo wygodnie pod kaskiem.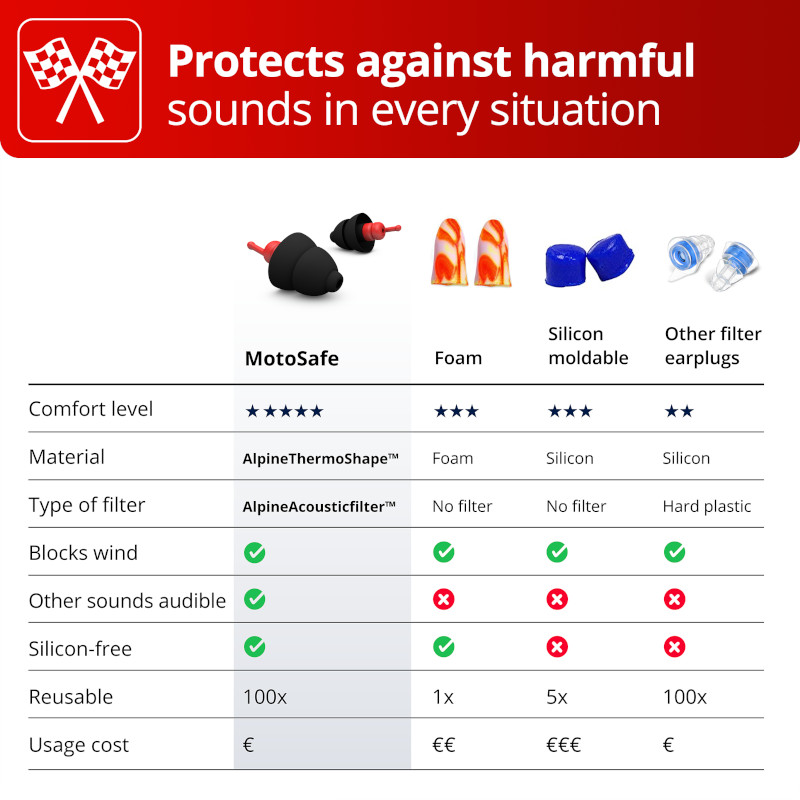 Zawartość zestawu:
Dwie zatyczki do uszu z filtrami akustycznymi,

Etui podróżne z logo MotoGP,

Smycz z logo MotoGP,

Minigrip.